NC OJD
OJD Week in Review: Dec. 31 – Jan. 4
Happy New Year!  We're starting the year off with a great new podcast, a couple of training and job opportunity reminders, a new free resource and a new tip for you (just because we know you've been missing them for the last few weeks).
Talk to your client about the impacts of an adjudication.  While not as public as adult criminal convictions, juvenile adjudications may impact the following: immigration status, educational placement, housing conditions, eligibility to play sports, placement on a sex offender registry (in N.C. or other states) and others.  Always consider the long-term consequences of what may first appear to be a short-term decision.
New Resources
Before the close of 2018, we had the pleasure of sitting down with forensic psychologist Dr. Cindy Cottle, to discuss juvenile psychological development on our podcast.  In this new segment, we talk about Roper v. Simmons, what juvenile defenders should know before contacting an evaluator, the impact that involvement in our current juvenile justice system can have on the mental health of youth, and much more.  You can listen to the podcast here.
While not exactly a new resource, we wanted to make sure everyone was aware that the School of Government's Legislative Reporting Service (LRS) is now FREE!  This site provides legislative summaries of everything coming out of the N.C. General Assembly including filed bills, committee substitutes and amendments, floor amendments, and conference reports.  The site also offers tools to assist you in organizing the bills and reports that most interest you.  You can check it out here.
Job Opportunities
Juvenile Law Center in Pennsylvania is currently accepting applications for a Staff Attorney, who will work in a highly collegial atmosphere with attorneys, communications, development, and operations staff, and in partnership with colleagues around the state and country.  The work will include litigation, policy advocacy, public education, media advocacy, legal and non-legal writing, training, technical assistance, coordinating state or national reform efforts including organizing and facilitating meetings, and other duties as assigned.  The Staff Attorney will think strategically about opportunities to advocate for child welfare and justice systems that are developmentally appropriate, racially equitable, and supportive of youth, families and communities.  Applications will be reviewed on a rolling basis until Friday, Jan. 11.  To apply, please go here.
On Dec. 1, Indigent Defense Services (IDS) issued a Request for Proposals (RFP) in Caswell, Person, Alamance, Orange, and Chatham counties.  The current contracts for adult noncapital criminal cases at the trial level and per session court cases in those districts will expire on May 31, 2019 and renew on June 1, 2019.  The RFP (RFP #16-0002R) seeks services for adult noncapital criminal cases at the trial level, juvenile delinquency, abuse/neglect/dependency and termination of parental rights, and treatment courts.  Please note that the RFP will not seek offers for potentially capital cases at the trial level, direct appeals or post-conviction cases.  Also, the juvenile delinquency RFP will only include Caswell, Alamance, and Person counties.  The deadline for electronic offers is Feb. 15.  To access the RFP, please check here.
Training
The deadline for applications for the 2019 Juvenile Training Immersion Program (JTIP) Summer Academy is Sunday, Jan. 13.  The JTIP Summer Academy is an annual seven-day intensive training program comprised of sessions from the JTIP curriculum, developed by the National Juvenile Defender Center (NJDC) in conjunction with experts and practitioners from around the country.  It is intended for attorneys who currently defend youth in juvenile court proceedings.  The Academy is targeted at both new and experienced juvenile defenders.  New defenders will develop the skills they need to zealously represent their clients.  More experienced juvenile defenders will have the opportunity to refine their skills and enhance their effectiveness by employing defense strategies that incorporate the unique aspects of representing youth in delinquency cases.  The program is also designed to build community and equip juvenile defenders with skills they can share with colleagues in their home state.  The JTIP Summer Academy is co-hosted by the National Juvenile Defender Center (NJDC) and Georgetown Law's Juvenile Justice Clinic & Initiative.  To apply, please find a PDF version of the application here.
Save the date!  The 2019 Regional Training for Indigent Defense: Special Issues in Complex Felony Cases will be held on March 21 at the East Carolina Heart Institute at East Carolina University in Greenville, N.C.  The training will focus on topics relevant to criminal law practitioners and is open to IDS contract attorneys and privately assigned counsel.  Participants will receive three general CLE credit hours.  Registration should open later this month.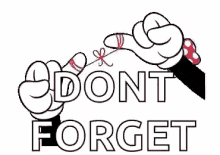 That is our wrap-up for the first Friday of 2019!  Please check us out on Twitter and join us on the OJD Facebook page for other news and updates throughout the week and we will have more to come soon.
#ChathamCounty #contracts #Training #dependency #NCGeneralAssembly #RopervSimmons #neglect #requestforproposals #JuvenileLawCenter #abuse #Greenville #AlamanceCounty #adjudications #requestforproposal #staffattorney #NationalJuvenileDefenderCenter #podcast #CaswellCounty #parentalrights #noncapitalcriminalcases #Twitter #Pennsylvania #EastCarolinaHeartInstitute #Legislation #OrangeCounty #GeorgetownLawJuvenileJusticeClinic #Facebook #JuvenileDefense #psychology #JuvenileJustice #UNC #sexoffenderregistration #Legislature #socialmedia #JTIP #bill #criminaljustice #juveniles #Immigration #SchoolofGovernment #EastCarolinaUniversity #IndigentDefenseServices #PersonCounty #strategies #CLE #RaiseTheAge #MentalHealth #policy #DrCindyCottle #NewResource #publiceducation